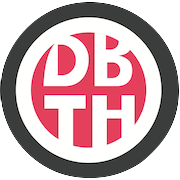 Hello, after an incredible near-decade with DBTH Agency, we are starting an amazing new project, We Are Music Tech that will empower the next generation of artists through technology, tools and services. Our time spent at DBTH allowed us the opportunity to see gaps that still exists between the music business and technology. But no worries, DBTH Agency will be restarting soon!
And If you're looking for something exciting and unconventional, please join us on our media Don't Believe the Hype..
You can join us at contact@dbth.fr
Thank you!!